Do you like sports, the South and delicious gas station food? THEN THIS IS THE NEWSLETTER FOR YOU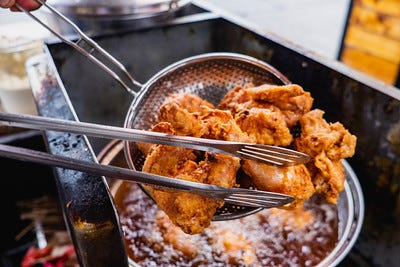 Welcome to No Fall Weddings: A Sports and Gas Station Food Media Outlet produced by me, Alex McDaniel, [currently furloughed] deputy editor at SB Nation. Over the next three months of funemployment, we're gonna dive into fascinating Southern sports history and culture AS WELL AS the gas station culinary landscape.
Sign up now so you don't miss the first issue.
In the meantime, tell your friends!